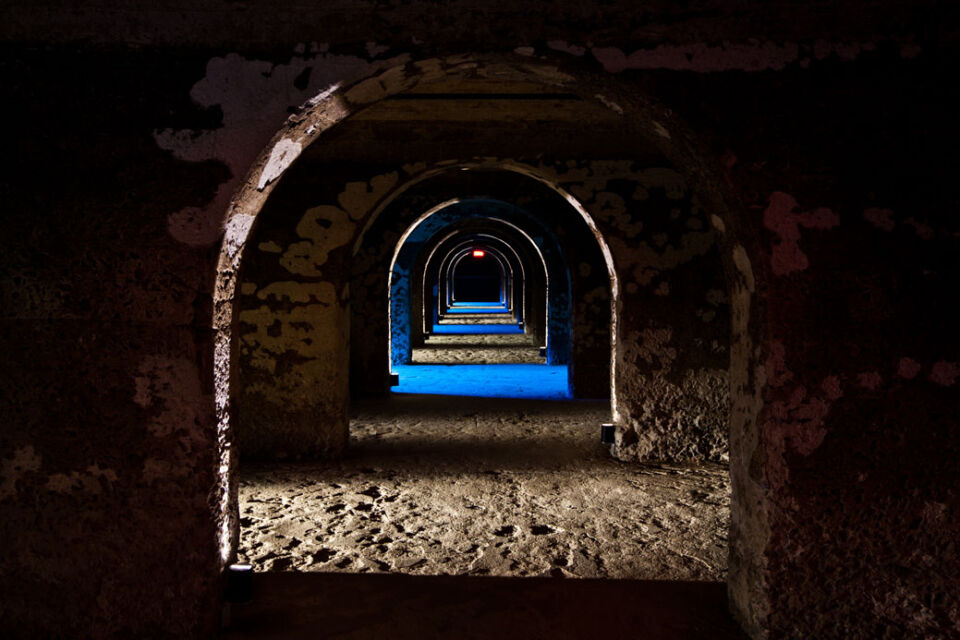 THE PERFECT EXPERIENCE!
As part of Boréalis' Experience tour, you'll discover the great history of Québec's pulp and paper industry through various themes, such as logging, the omnipresence of water, factory work, lumberjacks and log drivers, and the emergence of working-class districts. You'll also have the opportunity to attend an artisanal papermaking workshop and do the underground rally in BORÉALIS' water reservoir. A must-do experience!
You're bringing the whole family?
Through interactivity and games, our guides can accommodate younger children, while making the visit interesting and enriching for the parents!
Included
Guided tour with an interpreter of Boréalis' permanent exhibition.

Artisanal papermaking workshop and demonstration*.

Access to the underground rally in the water reservoir*.

Urban tour First Shift*.

Temporary exhibition (if applicable).
*Papermaking workshop
Starting with a demonstration, this workshop will give you a better understanding of the paper manufacturing process and a chance to make your own artisanal paper. A nice souvenir to take home!
*Underground rally in the water reservoir
Boréalis' underground rally takes place in the heart of the history centre's water reservoir. This mysterious space houses the PATH OF FORGOTTEN SOULS tour. Under the light of ultraviolet lamps, you'll discover fluorescent writings on the walls! These will unveil the story behind this ancient industrial site.
*First Shift
Inspired by the sound walks in Manhattan and Paris, Boréalis innovates by offering this urban tour: First Shift! Through First Shift, you'll immerse yourself in the reality of an employee doing his first shift at the CIP, once the largest paper mill in the world! Filled with soundscapes and testimonials, this immersive tour tells the history of the plant and its neighborhood, interspersed with anecdotes and photographic archives.
First Shift takes place at the heart of the Ste-Cécile neighborhood and is a 50-minute-long tour (2 km).