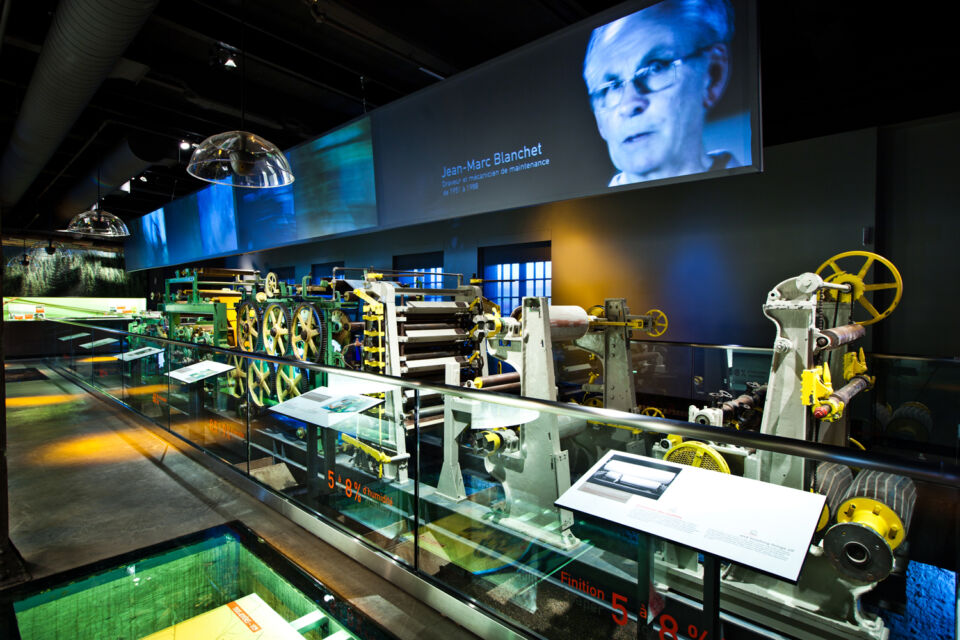 CLASSIC VISIT
With your personal headphones on and your smart phone in hand, immersed yourself in the history of the pulp and paper industry through an audio-guided tour (no download required)!
VISIT WITH A FORMER PAPERMAKER
With your personal headphones on, visit the museum with Denis, a former pulp and paper worker who will tell you many stories that marked his career. You could also choose to follow Baptiste Leblanc who was a security guard at the CIP in 1925. He will tell you colourful stories and talk about the risks of the papermaker occupation. Two must-do tours!
Included :
Self-guided visit of the museum with an audio-guide or your smart phone.

Urban tour First Shift*.

Temporary exhibition (if applicable).
First Shift
Inspired by the sound walks in Manhattan and Paris, Boréalis innovates by offering this urban tour: First Shift! Through First Shift, you'll immerse yourself in the reality of an employee doing his first shift at the CIP, once the largest paper mill in the world! Filled with soundscapes and testimonials, this immersive tour tells the history of the plant and its neighbourhood, interspersed with anecdotes and photographic archives.
First Shift takes place at the heart of the Ste-Cécile neighbourhood and is a 50-minute-long tour (2 km).